Hotels in London
Compared to the average of other European cities, the stay in London is somewhat more expensive, so that you can get an idea of ​​the price of a hotel night at around 100 pounds per person. But that does not mean that there are not good offers of accommodation and opportunities to find a cheap and well-located hotel. For that reason, here you have a classification of the different types of hotels according to the characteristics you are looking for.
Recommended hotels
The districts 1 and 2 are the most recommended to find a hotel, because they are in the downtown area. A good place, in particular, would be the sector between Hyde Park and the St. Paul's Cathedral, in this area it is impossible for you to be dissatisfied.
Although as we have said before, hotels are more expensive than normal and in this area the price is even higher due to its proximity to the most emblematic places and the luxurious character of many of them.
Hotels for families
London is also an ideal destination to go with children, if you are looking for a more family atmosphere you can stay in the Kensington area, where you will find three of the most important museums in London full of history and activities.
Another option is the hotels located on the banks of the River Thames close to attractions ideal for family visits such as the Tower of London, the Goble Theater or the London Eye.
In addition, its public spaces usually have street music, street markets, and exhibitions that are often free. On the other hand, children under 16 travel free by https://www.londonvisiting.com/london-underground, bus and tram, which is an advantage if you want to stay in areas further away from the centre.
Romantic Hotels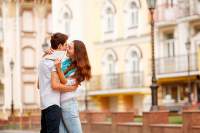 Although London is not as famous as Rome or Paris as it is for a romantic city, there are plenty of places to go for a getaway with your partner. The best hotels with charm are the neighborhoods like Bloomsbury, Clerkewll or next to the canals of Little Venice, all these areas will immerse you in a perfect Victorian atmosphere for a romantic stay.
Romantic hotels in Bloomsbury
Cheap Hotels
As we have already said it is difficult to look for cheap hotels in London, however, the further away from the city centre you are from, the more hotel deals you will find in London. Please note that there is a very extensive underground network that allows you to get to any point in the city in a short time, so booking cheap accommodation in London in these areas is recommended.

The London Bridge area offers apartment complexes at much lower prices. This option is ideal if you want more freedom when visiting and moving around the city as you do not respond to meal times, room....etc. Besides, as we have already said, they are usually much cheaper.
Hostels and Homestays in London
The Victoria Station area has a large number of so-called Bed and Breakfast, an option that is increasing among tourists, especially young people who want to spend the least amount of money on accommodation in London. The price of a bed in a shared room is around 15 pounds.
Charming hotels in London
Don't forget the possibility of staying in special places with a unique charm such as all those houses and mansions in the centre of London where you can enjoy an unforgettable stay in the capital of England.
Tips for booking hotels in London
Look for accommodation well in advance, you know that the closer you get to the booking date the more expensive the accommodation will be.
Book with operators who do not charge you in advance and allow you to cancel on time.
Make a selection before you decide on just one, assessing the location and quality of accommodation.
Compare user reviews of hotels for verification and peace of mind...
Last update
02/08/2022